BE A HERO.




PLAY & EARN. SAVE THE WORLD.
CITIZENS.Y2123




CITIZEN SCIENTISTS. CIVILIAN HEROES.
A collection of 10,000 animated NFTs that gives you staking rewards ($OXGN).
Stake your citizen scientists to earn $OXGN tokens. Buy in-game NFTs, and access other utility and benefits.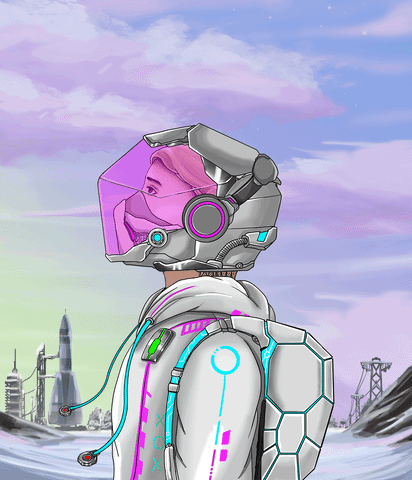 Lead from the front. It pays to be brave.
Staking rewards differ depending on your NFT's characteristics.
The bravest souls who risk their lives exploring the unknown, explorers are equipped with the most advanced technology to help them navigate and survive harsh environments.
Minting: TBC
Supply: 2500
Enterprising and curious, pioneers follow closely behind, driven by promises, faith and hope. They are experts in their field and carry specialised equipment and gear.
Minting: TBC
Supply: 7000
Patient, insightful and process driven, settlers arrive late to the game but bring with them efficiency and structure. They are equipped with technology to help everyone thrive.
Rebuild and restore planet Earth to good health.
Find the right ecological balance on your lands across four different habitats.
Race against time to save it from climate change.
REDEFINING NFT-BASED GAMES
Play in a Sim City inspired experience powered by dynamic and interactive NFTs, deployed on a game engine that works on OpenSea.
*Land NFTs are available via $OXGN on our marketplace.
PROJECT SONAR




coming soon in phases
Keith and Shankar are two ex-colleagues turned friends who believe that the convergence of blockchain, DeFi and gaming will be able to unlock massive opportunities in raising awareness and support for environmental conservation and societal uplifting projects.
They also worked together at Grab, the leading super app in Southeast Asia, where they delivered on highly complex products that serves millions of users daily.
Adam handles all things Discord by day and turns avid gamer by night. He plays good bot bad bot and makes sure that our community is safe from hacks.
DF is an experienced Project Manager with experience across various industries ranging from Real Estate, F&B and Retail.
Sigit is a talented environment designer who has designed for multiple leading national brands in Indonesia.
Dr Neo is a Marine Biologist and the project's conservation advisor. She's currently a Senior Research Fellow at the National University of Singapore. She's also a Pew Fellow, TEDx Speaker and have been featured on VICE News for her work.
Backed by Klaytn - A top 50 token by marketcap and the 3rd chain supported on OpenSea. We're building a multichain ecosystem, starting with ETH and KLAY.